ArizonaPoolDrain Testimonials
If you are a previous customer of ArizonaPoolDrain and would like to leave a review of our services on Google Local Reviews we would greatly appreciate it.
Just Click On The Icon Below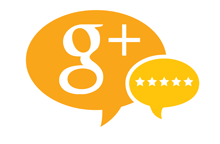 "Good day master Rich, Thanks so very much for your excellent and quick service you afforded us in the complete drain and clean operation you performed on our diving pool. When we tested our water and found it to be nearly 4000 PPM TDS, we knew we had a problem developing and needed our pool cleaned and refilled ASAP. We were very impressed by your professional approach and your expertise in the field as well as your attention to detail you showed when servicing our pool. I wished I knew more folks who needed their pool serviced, as I would most certainly recommend your company without reservation. We do have your number and website handy for reference when we find anyone needing your service. Your work has been exemplary. Our pool now looks as great as ever and of course the water condition is back to 'normal' for Arizona. I have included a couple pictures for your viewing."
Thank you again,
Richard and Maria 4/17/2010
---
"You two do good work! thanks so very much. It's refilling now. I'll be sure to forward your name along to people I know. best,"
Jamie
---
"Sorry for the delay in writing this note, but we have been very busy with the move and getting settled.I wanted to write and thank you again for the great job you did cleaning up our pool. Unfortunately, we paid a service to clean it while we relocated to Connecticut, but as you are aware this didn't happen . We were left 2500 miles away with no clue how we were going to remove the black algae and muck that plagued our once beautiful pool. Thank goodness for the referral to your company. Your web site was easy to navigate , easy to pay and coordinate the clean up. Your swift action and hard work turned the pool around and we were able to close on our house in Arizona. The new owners were extremely pleased and we were thrilled. Let this stand as a testimonial to your honest ,reliable and fast action pool service. Don't hesitate to give someone our number as a referral. We can't thank you enough for your immediate attention and not to mention a pleasure to deal with. Hope the summer heat has let up in Arizona and you are now enjoying the beautiful weather.. Good luck to you .."
Sincerely,
Beth Higgins – Paradise Valley
---
"We recently decided to have our pool drained and cleaned by Arizona Pool Drain – we were VERY happy with the results. The process was much quicker than I would have imagined possible – the owner was very courteous and pleasant and took a lot of care with our pool. The pool looks great and we would definitely use their service again in the future (the price was very good too!)."
Lezlee Hays
---
"When it was time to drain my pool, I called several companies. Their prices were nearly twice what Arizona Pool Drain charged me. Rich was courteous, prompt and professional. I will use them in the future and highly recommend them to anyone."
Mark Weber
---
"I was very happy with the service provided by Arizona Pool Drain, as well as the promptness of scheduling an appointment. The pool was so much clearer after the servicing, and I would recommend their work for anyone in need of professional and courteous service. Good luck with your business."
BJ Jacobs
Tempe, AZ
---
"Dear Rich, I want to thank you for the great job that you did on my pool. It had become a real problem due to tree roots crushing the piping to and from the pump and the pool. It was pretty nasty before you started, but by the time you left, the pool was empty, clean, and ready for the pipe repairs and a new lease on life.
Ya done good!!!"
Greg
---
"My testimony of Az. Pool Drain Pool Cleansing Service: Rich did a great job all alone on my 30,000 gallon water dive and swimming pool. We had a swamp with stains on the plaster and hard water with "mucho" algae that we couldn't clear up. We thought we needed an acid wash but Rich drained the pool and did a chlorine cleansing that made it as white as the day it was built. It took two days to fill our big pool and I recommend his reasonably priced work. If you can he deserves a tip too! "
---
Quality Service, Friendly & Informative
"Arizona Pool Drain came out this past weekend to drain our "green" pool. They were prompt in showing up and evaluating our situation, and they were very helpful in identifying our options for draining. Their main concern was to make sure that everything was done the right way and with as little inconvenience to us as possible. The whole process, including the chlorine wash that we elected to have done, ended up taking a good 5 hours due to the fact that we had to drain into our yard. Even though this potentially could have been done faster, they took the extra time to make sure that our neighbors were not impacted by the draining process. We were given good information about what the conditions were like on the pool floor, and we also got some tips for preventative maintenance. Once the process was complete, we received detailed instructions for filling the pool back up, and now we have a sparkling blue pool again! Many thanks to everyone at Arizona Pool Drain!"
Reviewed on Local.com
Feel free to give me a call anytime if you have concerns about your pool.
All inquiries to Arizona Pool Drain should be directed to…
direct cell: 480 283 4537